Product Overview
The Model 70 Extreme Weather Stainless utilizes a Bell and Carlson lay-up composite stock that provides a solid feel and features trim and lightweight ergonomics. It has a textured charcoal gray matte finish for rugged good looks and improved grip in adverse conditions. The sculpted cheekpiece helps insure proper eye-to-scope alignment from any shooting position. The thick, black Pachmayr Decelerator pad helps take the felt recoil bite out of high performance magnum cartridges.
Like all Model 70s today, it features the Pre'-64 type claw extractor with Controlled Round Feeding so the cartridge may be easily withdrawn from the chamber at any point after it leaves the magazine. It also means that the cartridge base is grabbed by the claw as it leaves the magazine so it enters the chamber straight, in line. And don't forget that the cartridge feed lips are machined as part of the receiver for improved reliability in feeding. The classic Three-Position Safety offers both on safe and fire positions, plus a middle position that locks the firing pin yet still allows the bolt to be operated, providing a greater margin of safety when checking the chamber condition or unloading.
The Extreme Weather SS rifle's free-floating fluted stainless steel barrel comes from the same factory as those found on U.S. military rifles and machine guns, and features a recessed target crown to protect the rifling. With quality optics, premium ammunition, and good shooting conditions, 1 MOA accuracy can be expected — if you, your ammo and your optics a stiffer barrel profile that does not carry excessive weight. So the Extreme Weather SS feels very light but offers accuracy of a heavier rifle. Two stainless steel sling swivel studs are installed as expected.  In fact, all major components are stainless to keep you gun looking and working well year after year in tough conditions. You will need to buy scope bases and rings to match your setup separately, so don't forget. (The scope and mounts in the photo above are not included.) The line-up of hunting calibers is more than adequate, taking you from crossover big game/varmint calibers to hard hitting magnum calibers sufficient for practically everything you could want to hunt: . . . whitetails, mule deer, elk, sheep, goats, bears, moose, etc. Check the blogs and you'll read how many consider it the perfect elk rifle.
Features
Bell and Carlson synthetic stock with sculpted cheekpiece
Alloy one-piece bottom metal
Matte finished metal surfaces
Forged steel receiver with integral recoil lug is bedded front and rear
Pre-'64 style controlled round feed with claw extractor
Three-position safety
Sporter weight stainless steel, free-floating fluted barrel
Recessed target crown
MOA trigger system
Blade-type ejector
Pachmayr Decelerator recoil pad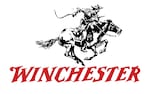 Specifications
Product Information
Cartridge

7mm-08 Remington
325 Winchester Short Magnum (WSM)
25-06 Remington
300 Winchester Magnum
243 Winchester
338 Winchester Magnum

Capacity
Weight
Overall Length
Barrel Length
Twist
Hand
Youth
Barrel Contour
Action Type
Stock Type
Stock Material
Stock Color
Safety
Threaded Muzzle
Barrel Finish
Frame Material
Scope Included
Frame Finish
Magazine Style
Length of Pull
Fluting
Included Mounts
| | |
| --- | --- |
| | 9.100 Pounds – 10.000 Pounds |