Product Overview
Just like the name implies, the Maxus Ultimate is the ultimate shotgun to add to your collection of fine autoloaders. Featuring grade III gloss Walnut, a jeweled bolt and an intricately laser engraved satin nickel finish receiver, the aesthetics of the Maxus Ultimate set it apart as an elegantly functional field gun. The receiver Engraving features pheasants on the right side and mallards on the left, alluding to just two of the game animals for which this design excels at hunting.
In addition to the beautiful features for the Maxus Ultimate, it still has the heart and soul of a Maxus, giving you amazing performance in a lightweight package. The PowerDrive gas system cycles a wide range of hunting and target loads, and reduces recoil for greater comfort and quicker followup shots.
The Lightning Trigger boasts faster lock times than any other autoloader trigger in its class, reducing the amount of time between a proper trigger squeeze and lead or steel leaving the muzzle. This, combined with Browning's Total Barrel Dynamics, translates into more pellets on target.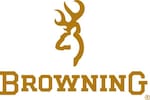 Specifications
Product Information
| | |
| --- | --- |
| Cartridge | |
| Capacity | |
| Weight | |
| Shell Length | |
| Overall Length | |
| Barrel Length | |
| Hand | |
| Chokes Included | |
| Rib | |
| Youth | |
| Action Type | |
| Stock Type | |
| Stock Material | |
| Stock Color | |
| Safety | |
| Sights | |
| Barrel Finish | |
| Ported | |
| Frame Material | |
| Interchangeable Choke | |
| Frame Finish | |
| Length of Pull | |
| Choke Type | |